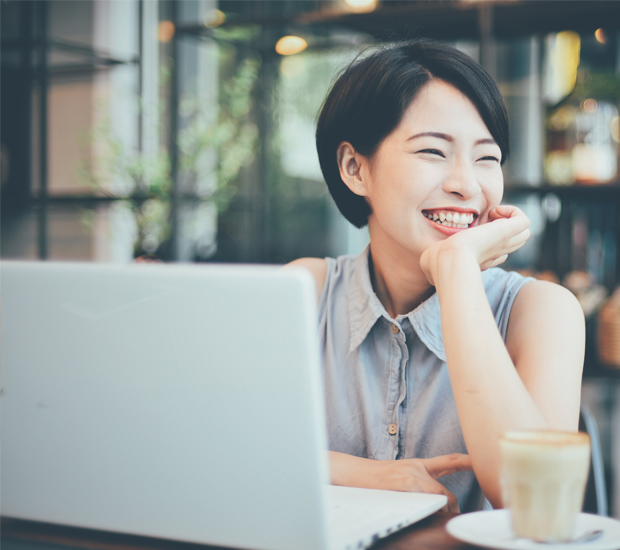 LANAP/LAPIP/Laser Treatment
Danville, CA
LANAP and LAPIP procedures are effective and efficient services for treating gum disease. LANAP is a minimally invasive treatment that helps reduce inflammation and regenerate periodontal ligament fibers by attacking the problem areas at the root. LAPIP, another minimally invasive procedure, is designed to reverse an infection or disease around a dental implant.
LANAP and LAPIP gum surgeries are offered by Gregory K. Louie, DDS, PC, located in Danville and the surrounding area. Our team is happy to provide patients with examinations to determine a clear diagnosis and customized pain-free treatment plan using one of the two laser procedures. To learn more or schedule an appointment, call our office at 925-659-1142.
Understanding LANAP and LAPIP
Developed by Gregg and McCarthy in 1990, Laser Assisted New Attachment Procedure (LANAP) is an FDA-approved protocol to treat patients struggling with various gum conditions, from gingivitis to periodontal disease. The protocol uses a precise and accurate laser tool called the PerioLase® MVP-7™ to regenerate gum tissue, periodontal ligament fibers, and a new alveolar bone to promote a fully functioning mouth.
Laser Assisted Peri-Implantitis Protocol (LAPIP) is similar to LANAP as it also uses the PerioLase® MVP-7™. However, instead of treating the gums around the patient's natural teeth, it stops disease around dental implants from progressing. The tool also allows our prosthodontist to weld micro implants into place.
Reasons Patients Need Gum Surgery
Our prosthodontist may recommend either protocol to treat gum disease, a condition that causes inflammation of the gums. Gum disease, also called periodontitis, affects up to 85% of adults in the United States alone. Periodontitis can lead to multiple tooth extractions within a few years if left untreated.
On the other hand, peri-implantitis is a condition that causes inflammation around dental implants. Peri-implantitis can have various causes, such as bacteria buildup or food particles. Additionally, if patients are experiencing irritation from their implants, we may look to decrease excess cement with the PerioLase® MVP-7™
Benefits of LANAP/LAPIP Surgery
Each protocol comes with its own set of benefits. In addition to being a quick, minimally invasive, painless, and safe procedure, LANAP prevents tooth loss while maintaining optimal health. It is considered a long-lasting procedure for patients diagnosed with periodontal disease, receding gums or severe gum recession, and those who have already lost some teeth.
LAPIP can reverse various infections around dental implants, including peri-implantitis. It is minimally invasive and does not create incisions in the patient's jaw like traditional gum surgery. Unlike other procedures, LAPIP only takes one appointment in most cases.
Treatment Process
We will begin each procedure by taking X-rays of the patient's mouth. Doing so will allow us to see how deeply the infection or disease runs before we continue. We understand the idea that using a laser during a procedure can cause some patients anxiety. That is why we place all patients under local anesthesia to numb the affected area before we begin.
LANAP uses the PerioLase® MVP-7™ to remove the pockets between the teeth and bone where bacteria tend to hide. The laser will also help to loosen tight connective tissue that holds gums back from the tooth roots, allowing new cells to grow. Once the new tissue regrows, it attaches itself firmly to the gum line, creating a strong seal against tooth decay which may have previously caused cavities and gum recession.
LAPIP works by using the PerioLase® MVP-7™ to go directly to the problem-causing source to vaporize infection, disease, titanium corrosion, and bacteria in the patient's stop tissue. Next, the prosthodontist will use the same laser to remove surface accretions and modify or stimulate bone growth. Bone growth stimulation makes it difficult for bacteria to regrow. Before we close, we want to ensure there is a healthy blood clot containing stem cells that were extracted from the patient's bone. We will then resituate the patient's dental implant back into place.
While we strive to treat patients in one visit, note that treatment depends on the severity of each patient's condition. Therefore, an additional appointment is sometimes necessary.
The Recovery Process
Patients will be happy to hear that recovery after both procedures is relatively quick, simple, and painless. Since we do not need to make incisions, remove tissue or use stitches, there will be very little downtime. While there may be little swelling and discoloration due to the laser, patients should still be cautious about resuming their normal oral hygiene regime. Avoid brushing and flossing for at least one week after receiving either procedure, as it is important not to disturb the blood clots.
While patients may not be able to see the healing process with the naked eye, we still implore them to be gentle. If a patient needs to brush their teeth while still healing, use a warm cloth without toothpaste and gently wipe the teeth instead.
Call to Action
LANAP and LAPIP are great minimally invasive treatment options for patients with various oral diseases. LANAP is ideal for patients diagnosed with moderate to advanced forms of periodontal disease and severe cases of gum recession. LAPIP best suits those with peri-implantitis diagnosis or struggling with pain or discomfort surrounding their dental implants. Our practice offers both procedures, and we will be happy to answer any questions you may have or schedule an appointment by calling 925-659-1142.
Frequently Asked Questions
Will I feel pain during or after either procedure?
The short answer is no. We use local anesthesia to help numb and calm patients while the laser moves around in their mouths. Since we do not need to make any incisions, we do not need to apply stitches; therefore, patients are expected to have a pain-free procedure and recovery,
How do I know which procedure I need?
To determine which procedure is appropriate for your condition, we invite you to set up an appointment with our prosthodontist by calling our office. We will review your symptoms and dental and medical history during your appointment. Our team will also be taking X-rays to help determine the source of your discomfort. The information gathered will help us select the best treatment option for you.
Will I be able to resume my normal oral care routine afterward?
After either procedure, we recommend not brushing or flossing your teeth, as we do not want to disturb the healing process. However, we understand the urge to want to brush your teeth, as this is a natural feeling, so you may run a warm toothpaste-free cloth over your teeth to ease this urge. During the appointment, we will recommend foods to eat or avoid while you are in the healing process.
How long does each protocol take?
The average time for both procedures is between one and three hours. However, this depends entirely on the patient's condition. For example, a patient experiencing a minor case of gingivitis may not take as much time as one with severe periodontitis.
Will I need an additional procedure after receiving LANAP or LAPIP?
Though we strive for a one-appointment treatment plan, sometimes multiple appointments are necessary. Our main goal is to make sure our patients receive effective treatment. Therefore, when crafting your treatment plan, we will gather as much information on your case as possible to determine if LANAP or LAPIP are great options. If not, we would be happy to walk you through alternative options.
Recent Posts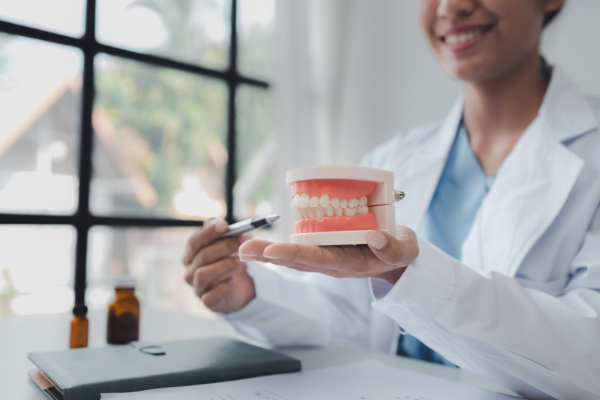 A full mouth reconstruction may be life-changing for patients who have low self-esteem due to their smiles. Many patients first come into the office because they are embarrassed about their teeth or how their smile looks. We recognize that it takes a lot of thought and bravery to step through our doors, and we want…